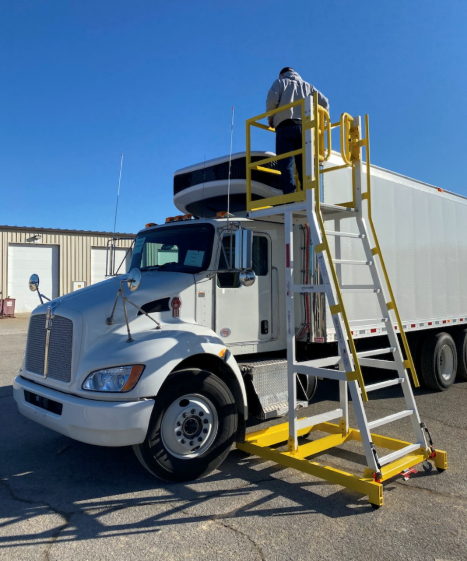 Trailer repair can be a daunting task for anyone who isn't experienced in the field. Whether it's an old boat trailer that needs a new brake system or a worn-down camper trailer that needs an overhaul, tackling these kinds of projects requires specialized knowledge and skill. That's why it's important to choose a qualified trailer repair technician when you need something repaired.
If you're located in Reno, NV and are looking for trailer repair services, look no further than Reno Mobile Truck Repair. We have many years of experience in trailer repair and maintenance in Reno, NV , ensuring your trailer is in good working order. Call us at (775)-277-2932 for top-notch trailer repair services in Reno!
About Reno Mobile Truck Repair
Reno Mobile Truck Repair is the most trusted truck repair company in Reno and surrounding areas. We have years of experience repairing all types of trucks and trailers, and we always use high-quality parts and equipment. Our mechanics are friendly and knowledgeable, and we will provide you with a detailed estimate of the repairs needed on your trailer. We understand that truck repair can be a costly expense, so we offer competitive rates and a variety of payment options. We also offer warranty on all repairs, so you can rest assured knowing your trailer is in good hands. Contact us today at (775)-277-2932 to get free quotes.
Comprehensive Trailer Repair in Reno, NV
Having a reliable and functional trailer is essential for any cargo or transportation business. When your trailer is broken down, you could face delays and financial losses due to a lack of production. As such, it is important to take preventative measures to ensure that the trailers are well-maintained. Regular inspections should be performed in order to identify any potential problems and make repairs accordingly.
If more extensive repairs are required, our experienced technicians should be sought out in order to replace components such as axles, brakes, wheels, springs and other parts. We will also check tires, lights and wiring systems on the vehicle in order to ensure everything is in working order. With regular maintenance and repairs conducted by experts, it's possible to keep a trailer working at its optimal capacity without causing further damage or leading to costly breakdowns. With careful management of routine repair needs, businesses can both protect their investments and prolong the life of their vehicles.
You can rely on us for quality work when it comes time for trailer repair services that you need done fast and right the first time around. Working with us will also give you peace of mind knowing that your trailer with be safe to hit the road again after repairs have been completed.
Keep your business running smooth with reliable trailer repair services from Reno Mobile Truck Repair who understand your industry's needs! With our prompt service that gets implemented properly no matter how big or small the job may be, you can trust that we are committed to providing you with reliable solutions each time! Get back on track soon with effective trailer repair services that get things done quickly while ensuring top quality results whenever they're needed most!
When To Call the Experts?
There are multiple signs that your trailer may need repair or maintenance. First, if there is any movement or wobbling in the trailer hitch when you are towing, this could indicate a problem with the hitch's alignment or how it was attached to the vehicle.
Additionally, be sure to check for any worn-out parts including brakes and tires, as these can cause unsafe driving conditions and should be replaced as soon as possible. Check for cracked paint as this can lead to corrosion and damage, as well as loose trim which can cause rattling during motions.
Additionally, look out for signs of rust on the frame and any leaking components. If the wiring harness is damaged it can cause issues with lights and signals, so ensure you survey all wiring closely.
Finally, check that all locks work properly to prevent any security issues while your trailer is unattended. Be sure to inspect your trailer regularly so these problems can be preempted before they become serious enough to prevent safe operation.
We also offer other services including mobile diesel mechanics, mobile truck engine repair, and more.
Contact Reno Mobile Truck Repair
Reno Mobile Truck Repair is the leading provider of trailer repair services in Reno, NV. We have a team of highly trained and experienced technicians who are available 24/7 to provide you with the best possible service. Contact us today at (775)-277-2932 to get free estimates.