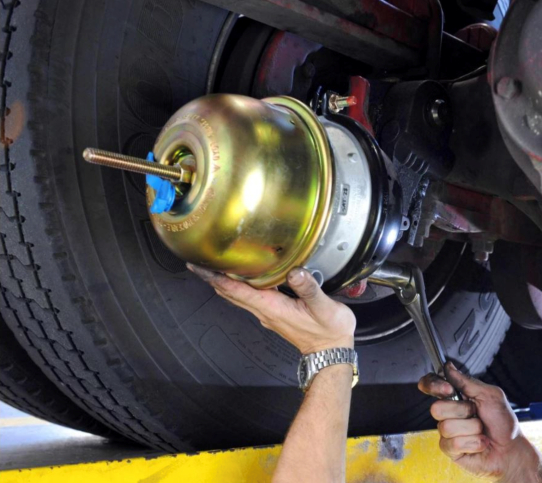 Semi truck repair is an essential service for those who rely on their trucks to make a living. Truckers need reliable, safe vehicles that can handle the rugged terrain and long drives required for the job. Whether it's a new set of brakes or a full engine overhaul, a dependable mechanic is needed to keep these semi trucks in good working order. As such, Reno Mobile Truck Repair offers semi truck repair services to keep all semi-trucks operating at peak performance. If you need semi-truck repair services in Reno, call us at (775)-277-2932.
About Reno Mobile Truck Repair
Reno Mobile Truck Repair is the best truck repair service provider in Reno, NV. We offer a wide range of services, from semi-truck repairs and maintenance to trailer repairs and replacements. Our team of experienced professionals can handle any semi truck repair job, big or small. We pride ourselves on our commitment to quality customer service and affordable rates. Contact us today at (775)-277-2932 for more information or to schedule a repair!
Semi Truck Problems
Semi-trucks might seem like industrial beasts, but they're machines that require regular maintenance just like any other vehicle. The most common problems associated with semi trucks are related to engine function, brakes, and tires. In terms of engine problems, fuel delivery can be an issue; although, various issues in the air intake system such as clogged air filters or faulty injectors can also cause engine trouble.
Brake failure is one of the scariest issues for truckers, as brakes often need preventive maintenance and quality components from specialized suppliers like Eaton and Meritor. Tires are some of the most vulnerable parts of any truck, and their proper maintenance requires attention – regular tire rotations help prolong the life cycle of tires, ensure good steering control and minimize hydroplaning risks.
Generally speaking, maintaining a logbook for routine inspection before hitting the road will not only allow the detection of potential problems early on but it will also meet DOT regulations. Doing this may save both time and money down the line when it comes to addressing potential repair needs.
Furthermore, hiring an experienced technician like Reno Mobile Truck Repair is highly advisable if any major breakdown occurs while out on the open roads. Keeping these in mind will help big rigs run quickly and safely over America's highways and byways!
Semi Truck Maintenance
Maintaining a fleet of semi-trucks requires significant skill and expertise. It is essential that semi-truck repair is done properly in order to keep the vehicles running efficiently, minimize downtime, and ensure safety on the road.
One of the first steps in maintaining a semi-truck is performing regular inspections and maintenance. This means checking vital components such as brakes, tires, engine oil levels, air filters, fuel tanks, and more regularly.
In addition to scheduled inspections, it's important for manufacturers and service technicians to respond quickly when an issue arises. Semi-trucks may need repairs due to normal wear and tear over time or from being used in extreme conditions. When problems occur, our experienced technicians will inspect the problem carefully to identify the best solution for preventing further damage and ensuring reliable performance down the line. Semi-truck repair can be complex but with proper attention and care, fleets can remain road-worthy for years of reliable performance.
Semi Truck Repair Cost
When considering the cost of semi-truck repair, it is important to note that the cost of repairs can be significantly higher than those for standard passenger cars. Semi-trucks are larger and heavier vehicles, which require more specialized parts and skilled labor for repairs.
Additionally, depending on the type of truck, the parts needed may have to be ordered from a faraway warehouse or potentially even an overseas supplier, further increasing repair costs. Moreover, due to their size, repairs may need to be done in specific locations with specialized equipment or trained technicians increasing both direct and indirect costs for the repair.
Our Company also offers other services such as on-site truck repair, truck brake service, truck oil change, and more.
Contact Reno Mobile Truck Repair
Whether you are looking for scheduled maintenance, or emergency repairs or simply want to talk to a professional about your options, the team at Reno Mobile Truck Repair is here to help. We have the experience and knowledge necessary to get your semi truck back on the road quickly and safely. Contact us today at (775)-277-2932 to get free estimates or learn more about our services.